Contact
---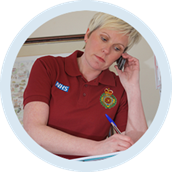 For more information on Community First Responding or to apply to join the team, please contact the Community Resilience Team office:
---
Email: yas.responders@nhs.net
Alternatively you can write to:
Community Resilience Team
Yorkshire Ambulance Service
Springhill
Brindley Way
Wakefield
WF2 0XQ
How do you apply to become a CFR?
Check our 'Join' page to see if there is a local CFR scheme in your area.
Please send an email to yas.communityfirstresponders@nhs.net along with the following information, please make sure you provide all details so that we can deal with your enquiry in a timely manner.

First name 
Last name 
Email address 
Contact number 
Full address including post code
Our admin team will get back to you as soon as possible with further information on how to join your local scheme.